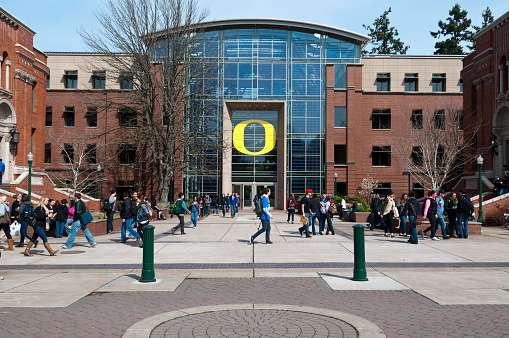 Dean Lee McKinney has worked in the hospitality industry since 1999. His recent work includes owning and managing a hotel/restaurant in Gold Beach, Oregon. Prior to launching his career, Dean Lee McKinney earned a bachelor's degree in economics and accounting from the University of Oregon.
University of Oregon alumni interested in staying connected to their alma mater can get involved with the school in a number of ways. The UO Alumni Association (UOAA) helps members connect through on-campus events and domestic and international chapters and groups. The UOAA also oversees reunions and a travel program that takes alumni on trips to destinations around the globe.
In addition to joining the UOAA, University of Oregon alumni can support and connect with other Ducks through the Duck Career Network, which hosts both in-person and online events. Members of the network also have access to job boards, career advice, and other helpful resources, including career blogs and business literature.
University of Oregon alumni can also make a lasting impact on their alma mater by donating to the school's giving campaign. The university is currently working toward a goal of raising $3 billion to support faculty members, on-campus programs, and student support services. To date, 80 percent of the $3 billion has been raised by UO alumni and supporters.